Blackberry Crossing was a Civilian Conservation Corps (CCC) Camp during the 1930s, and a self-guided tour explores the old camp. Jigger Johnson is far larger, with 74 sites for tents and RVs, and has more amenities than Blackberry Crossing, which has hand pumps for water supply; campers there can use the coin-operated showers at Jigger Johnson. You cannot reserve sites at either campground.
7 Umbagog Lake Campground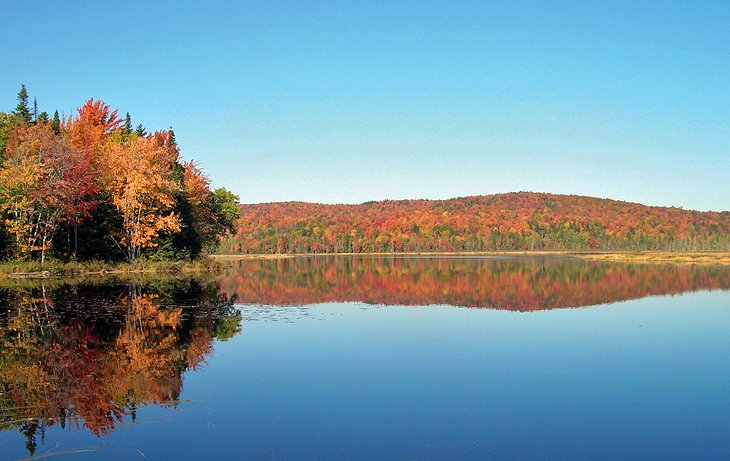 Often listed as one of the top places to kayak in New England, Lake Umbagog lies in both Maine and New Hampshire. Part of it is within a New Hampshire state park, and most of it is in the Lake Umbagog National Wildlife Refuge. The lakeside campground includes 27 tent or RV sites with electric and water hook-ups, 33 remote sites around the lake that are reached only by boat, and three cabins. You can rent canoes, kayaks, and rowboats, and the park can provide transportation to the remote sites. There is a beach for swimming, and the fishing is excellent. The park is also especially known for wildlife viewing, with frequent sightings of moose, deer, small mammals, eagles, and a wide variety of other birds.