The tiny town of Peninsula is located within the National Park, where you can stop for a bite or to rest before going on your way. You can also hop aboard the Cuyahoga Valley Scenic Railway here for one of their themed train tours throughout the year.
2 Hopewell Culture National Historical Park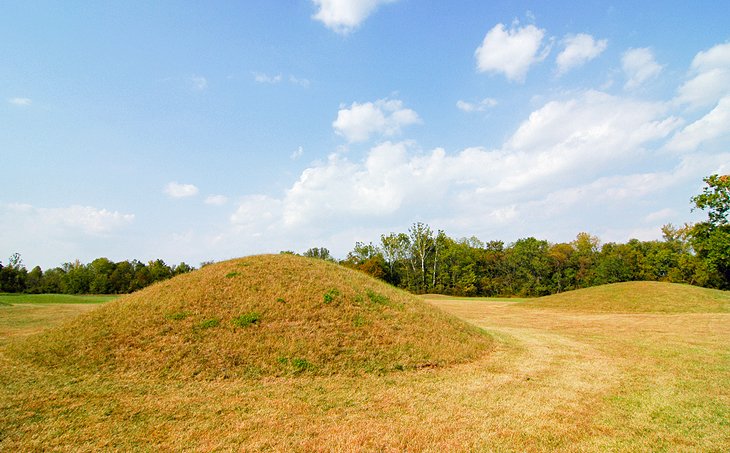 The Hopewell Culture National Historical Park in Chillicothe, Ohio is considered sacred ground. Native American Indians built the earthen mounds 2,000 years ago by hand. These mounds are the park's crowning characteristic.
The area is made up of a series of earthworks in geometrical shapes, with walls 12 feet high and more than 1,000 feet across. The park preserves six of these earthworks that visitors can see. They represent important spiritual and ceremonial remnants of the Hopewell culture.
Public events are held at the park throughout the year, but a visit on your own is one of the best ways to take in the significance of the site. It is helpful to obtain an aerial map of the earthworks prior to your visit, so that you know what you are seeing from the ground.