3 Wayne National Forest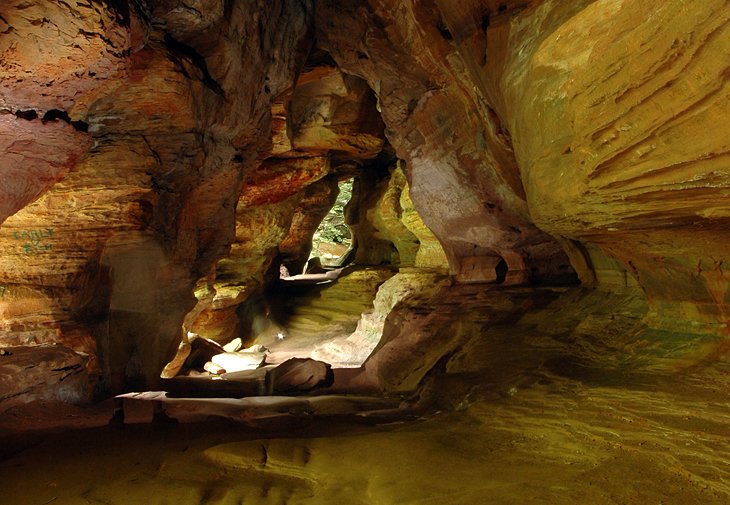 The Wayne National Forest is one of the best opportunities to experience primitive wilderness in Ohio. Located in the Appalachian foothills, the forest spans 12 counties and more than 833,000 acres. One of the top things to do in this forest is backpacking excursions that take you across rolling terrain and waterways. Private land is interspersed throughout the park, so it is important to keep an eye out for private property signs if you are planning a long trek.
The park offers abundant opportunities for hiking and biking, with more than 300 miles of trails. All-Terrain Vehicles (ATV) and horseback riders are allowed on many trails, but these activities require proper permits.
Camping at Wayne National Forest can take on several forms. Plenty of campground sites within the park do not require reservations. Primitive camping is also allowed away from the regular campgrounds. You will need to pack all necessities, including water, for the duration of your stay. Due to the vast amount of land covered by this park, it is advisable to research the layout and get a sense of the trails or any permit requirements prior to your visit.