7 John Bryan State Park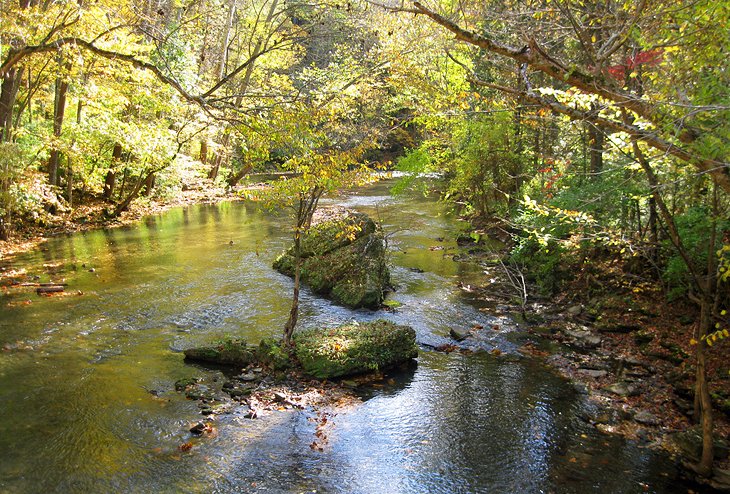 One of the most scenic state parks in Ohio is John Bryan, which hides a spectacular limestone gorge carved by the Little Miami River. Several lookouts let you peer down through the layers of bedrock into the rushing water more than 100 feet below. Part of the gorge has been designated as a national landmark.
The park is a tranquil backdrop for picnics or a game of disc golf on the 18-hole course, but the main feature and reason to go is the network of hiking trails. With nine trails throughout the 752-acre park, it is easy to spend a full day exploring the nature and wildlife. John Bryan is one of the best parks in the state for winter hiking, where you can capture frozen waterfalls in mid descent.
If you are visiting for a full day, park at the entrance near Yellow Springs then hike on the main trail that leads you through the Clifton Gorge Nature Preserve. The end of the trail leads to a road and the Clifton Mill, where you can rest and enjoy breakfast or lunch before hiking back. Plan four to six hours for this trek.
8 Malabar Farm State Park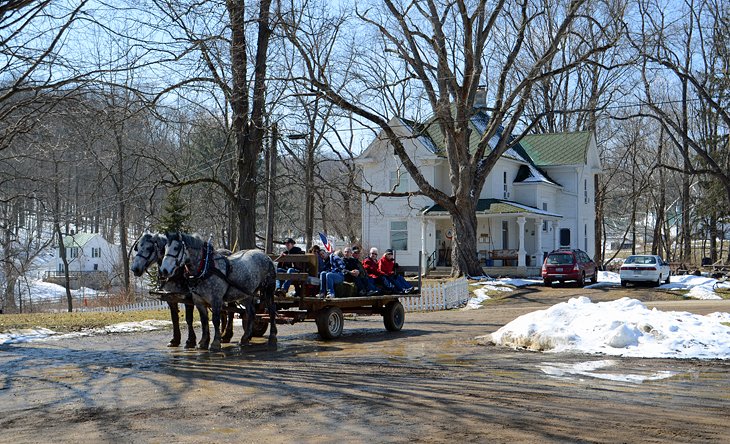 Malabar Farm is a prized Ohio state park and one of the most unique to visit. It was the dream creation of Pulitzer Prize-winning author Louis Bromfield. The park is actually a farm with a main house and outbuildings. The stunning farmhouse is where Humphrey Bogart and Lauren Bacall exchanged wedding vows in 1945. You will find memorabilia highlighting this taste of Hollywood throughout the 32-room home.
The grounds of Malabar Farm are open to explore, with multiple buildings and fields with cattle, chickens, and goats. Throughout the year, special events are open to the public, and wagon tours throughout the farm are offered in the summer.
There are two prime times to visit the farm: In the fall, when the leaves are changing color on the rolling hills of Richland County, and in the spring during the maple syrup festival, when trees are producing sap, and you can indulge in fresh Ohio syrup.