3 Curtis Canyon Campground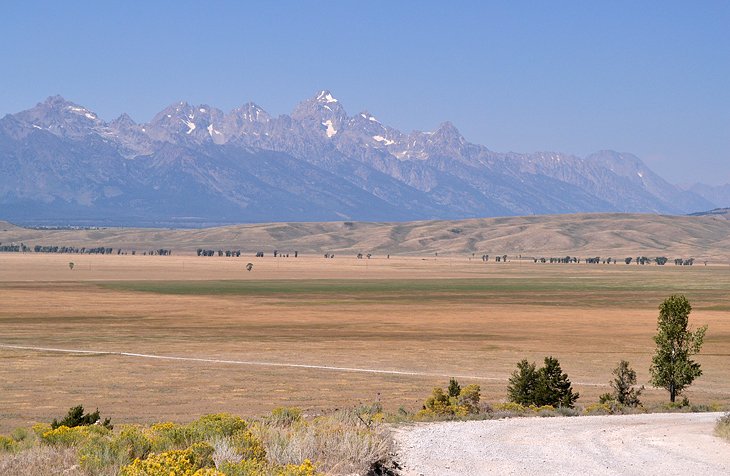 Located less than 10 miles outside of the adventure-rich town of Jackson, the Curtis Canyon Campground sits high above the adjoining National Elk Refuge, delivering big views of the stand-out scenery below. Within the Bridger-Teton National Forest, Curtis Canyon is a non-electric campground operated by the US Forest Service on a first-come, first-served basis. All 12 sites of Curtis Canyon Campground share access to vault toilets and drinking water, and each campsite comes with a fire ring, picnic table, and food-storage box. Within a short walking distance of each campsite, the Curtis Canyon Overlook can be easily accessed, giving at least one great reason to spend the night overlooking the Teton Range.
4 Death Canyon Shelf Camping Zone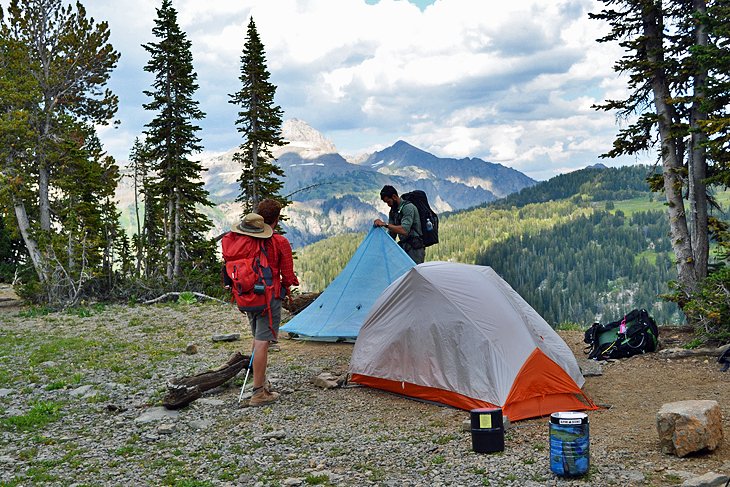 Grand Teton National Park provides an extensive backcountry trail system, including eleven different permitted camping zones in the park's southwest region. Together, these different zones create the rest-stops along the iconic Teton Crest Trail, which exposes some of the best alpine scenery in the American West. All camping zones are only accessible via backpacking and require a sought-after permit. All permit holders need to pack in every bit of gear they need to these backcountry, zero-amenity camping zones, and hikers need to be sure to pack everything back out after spending the night.