4 Grand Cul-de-Sac Marin Natural Reserve Boat Tour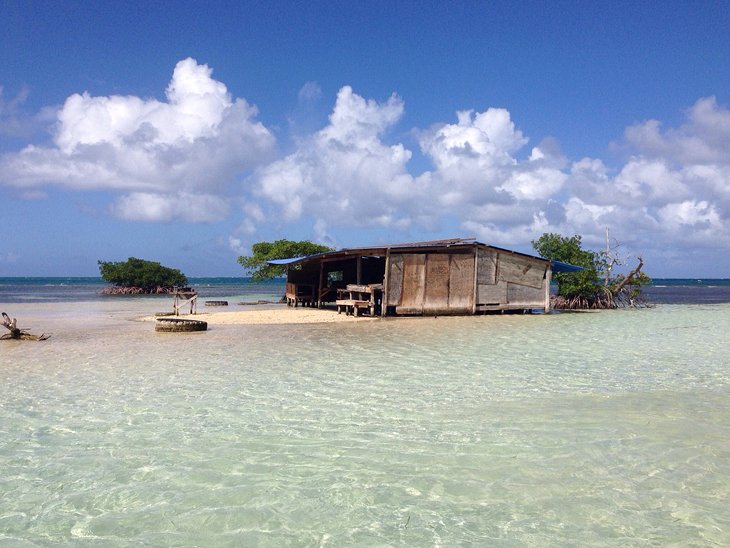 Cradled between the northern shores of Basse-Terre and Grande-Terre, Grand Cul-de-Sac Marin Natural Reserve (Réserve Naturelle du Grand Cul-de-Sac Marin) is a great place to soak up the wild side of Guadeloupe on a boat tour. This 15,000-hectare reserve is a mosaic of mangrove forests, mudflats, coral reefs, seagrass meadows, turquoise lagoons, and tiny islets, as well as transitional zones where sustainable human activity is permitted.
Together with Guadeloupe National Park on Basse-Terre, it forms the UNESCO-listed Guadeloupe Archipelago Biosphere Reserve. Among the prolific marine life living within the reserve are turtles, sea urchins, giant sponges, and an impressive diversity of fish. Birders can spot species such as kingfishers, herons, pelicans, and frigate birds. You can visit the reserve on a guided boat tour, usually called the Blue Lagoon tour, which includes exploring the mangroves and the Moustique River; snorkeling on the coral reefs; and a stop at the tiny white-sand island of Ilet Caret, ringed by luminous turquoise water. If you don't speak French, make sure you request an English-speaking guide.