8 Jardin Botanique de Deshaies, Basse Terre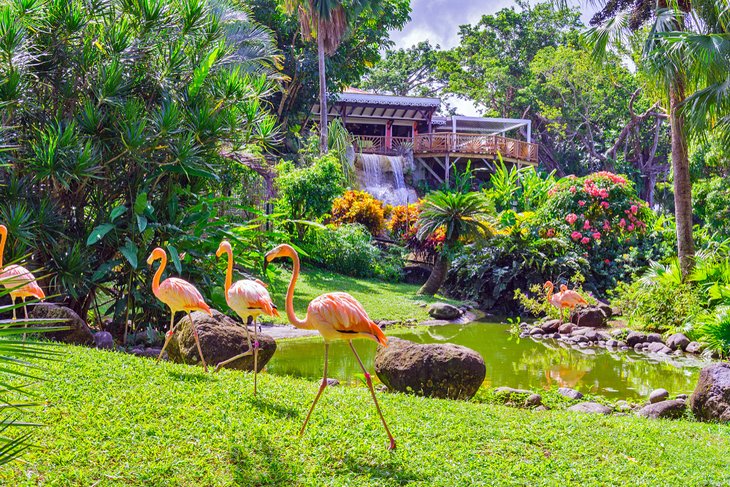 Brimming with beautiful tropical flora and many colorful species of birds, Jardin Botanique de Deshaies is a peaceful botanical garden on Basse-Terre's northwest coast. Paths lined with bright splashes of bougainvillea wind throughout the grounds, where you can stroll among cascades, lily ponds, and gazebos. Children will love feeding the fish as well as the rainbow lorikeets, which descend on outstretched arms. A hilltop restaurant provides beautiful views of the gardens and the sea.
9 Terre-de-Haut Island, Les Saintes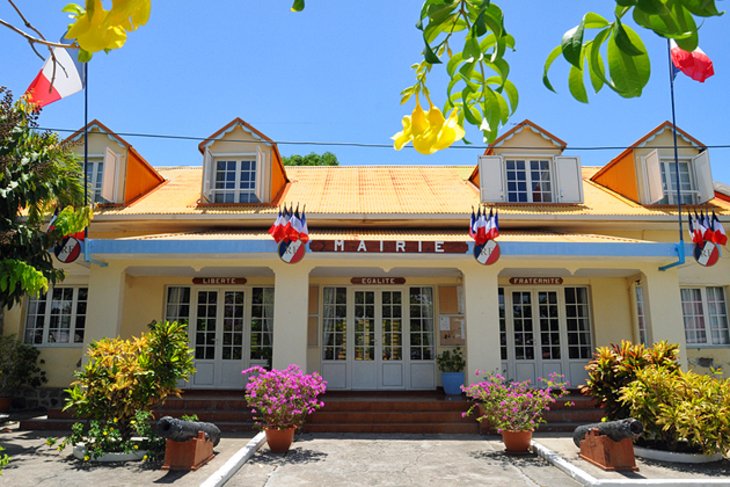 Terre-de-Haut Island, the eastern island of Les Saintes, exudes a more European character than its western counterpart, Terre-de-Bas. The terrain and climate were unsuited to raising sugar, so the settlers were mainly fishermen. The pastel-colored houses and brightly-painted fishing boats (saintoises) provide excellent photo opportunities. At the island's main village, Bourg des Saintes, "Sugarloaf" volcanic hill overlooks a curved blue bay fringed by white sand. The houses here are European in character, with whitewashed walls, red-tile roofs, and flower gardens.