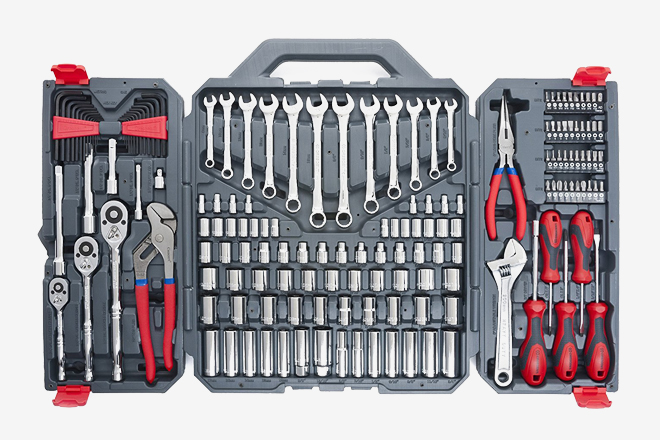 CRESCENT MECHANIC TOOL SET
We're firm believers that any man who owns a car should also have (and know how to use) a mechanic tool set. You might not ever need to do maintenance on your daily driver, but it's a great skill to have in case you ever find yourself without the ability to pay someone else to fix your car, truck, or SUV. If you plan to go off-roading, this is doubly true. Always bring a tool set with you. You might not always need it, but it will make your life a whole lot simpler if you do. This particular kit includes a wealth of excellent hand tools, including drivers, socket wrenches, Allen wrenches, and all measure of things you might need to keep your engine running.
HI-LIFT X-TREME JACK
Even vehicles with super high ground clearance can be a pain in the ass to get underneath for field maintenance. And you can forget about changing a tire out on the trails. That is, unless you have a proper jack. Hi-Lift is the industry standard — truly, nobody else even comes close. The brand's X-TREME Jack is the top of their range, boasting a 7,000-pound capacity; a simple one-position construction that works for winching, clamping, and spreading; and a durable powder-coated finish. If you had to pick one tool on this list to take with you off-roading, it might be this one.